Up and over garage doors
Up and over garage doors are available in many different styles and finishes, such as Steel, Timber, GRP (glass reinforced polyester) and PVC. They are available in two different types of lifting mechanisms. Canopy and retractable.
Canopy doors require less space for opening but are only available in single door sizes. Canopy doors are not ideal to be made electronically operated and operate manually by vertical runners with an over head spring system and cables.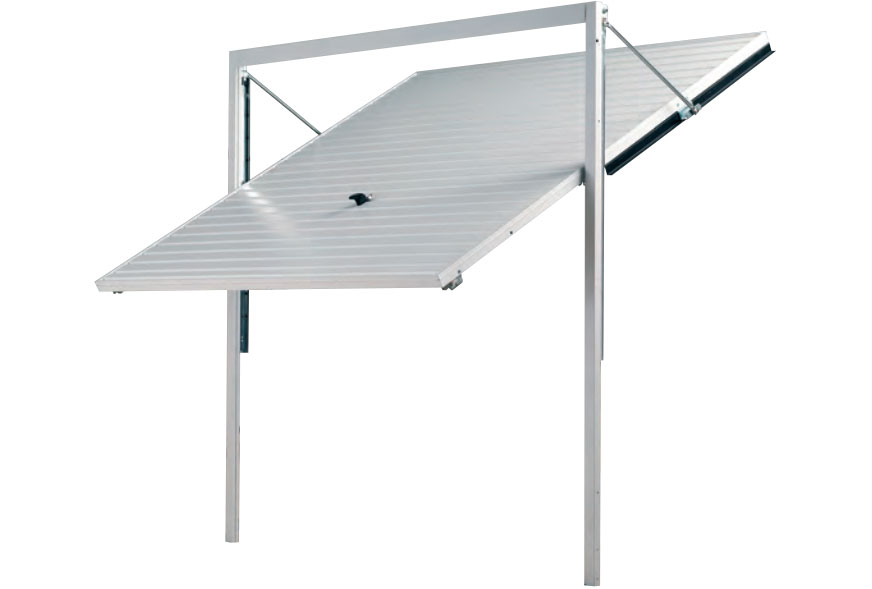 Retractable doors require more space for opening and are available in single and double door sizes. They are an ideal door to be manually operated or electronically operated and use horizontal side runners with side link arms and side springs. If your budget allows for the extra cost of a retractable mechanism and your garage accommodates the requirements a retractable garage door needs. We would recommend you to have a retractable mechanism fitted, because in our opinion long term, there is less to go wrong with a retractable door and they are easier to operate.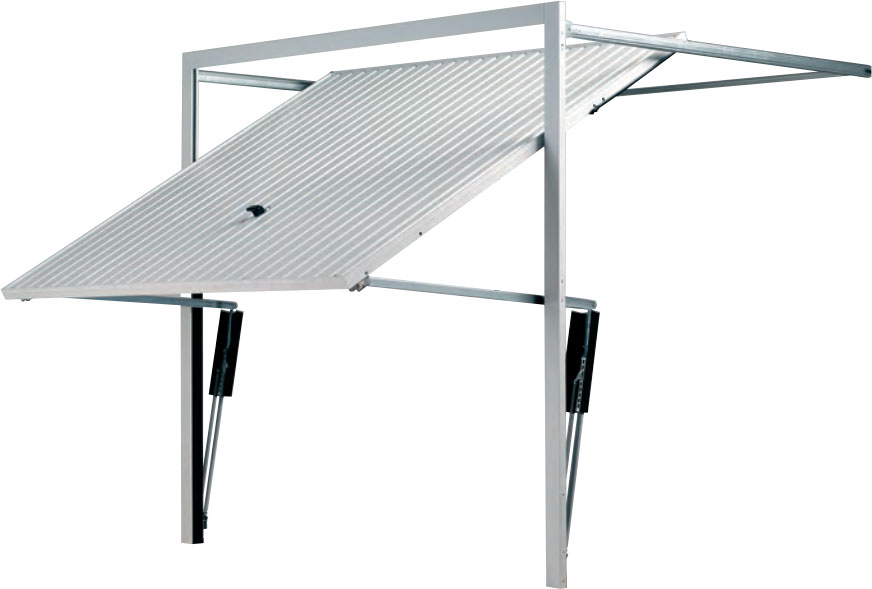 Please see the types of up and over garage doors in our range below.